Unambiguous signals issued before the markets open
No need for follow-up during the day
Aggressive timing with Nasdaq index trading vehicles
Verified results YTD:
Nasdaq-100 2x @ OPEN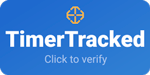 +28%
Nasdaq-100 2x @ CLOSE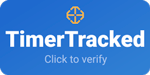 +32%
Nasdaq-100 2x @ COMBI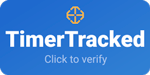 +30%
QQQQ @ OPEN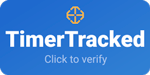 +78%
QQQQ @ CLOSE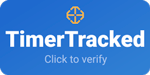 +27%
QQQQ @ COMBI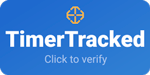 +52%
The objective of the aggressive short term trading models is to achieve unsurpassed long term growth by alternating between long and short ETFs or index funds. The approach is also applicable for Long Only investors who may enter MoneyMarket in periods where the models signals Short.
We apply two models, the OPEN and the CLOSE, which are based upon the same principles but are aimed for trades at market open and market close respectively. In addition there is the COMBI strategy which blends the signals of the two models.
The models change positions on average two times per week with the ambition to take advantage of short term market turns as well as shorter periods of unbroken market direction up or down. The equity curves indicate that the models should deliver steady growth with added potential for accelerated gains in periods.
For a first impression of how the two models compare you may click a COMBI model TimerTrac icon and use the "Show all signals" feature.
The Market OPEN model (AM trades)
The "OPEN" model is designed for use with index-based investment vehicles traded at the market open. We apply it actively for QQQQ and for Rydex NASDAQ-100 2x funds traded at Rydex' 10:45 AM pricing. Read more about the model here >>
The Market CLOSE model (PM trades)
The "CLOSE" model issues signals for trades at closing prices. It is in particular meant as an alternative for those who use investment objects which only are priced at market close (i.e. most mutual funds, including Profunds and Direxion). Read more about the model here >>
The COMBI strategy (AM and PM trades) - Aggressive performance with less drawdown
Together the OPEN and the CLOSE models may constitute a nice "hedge" for each other to smoothen the effect of (sometimes serious...) dips that at times are certain to occur in either system. Read more about this alternative here >>
Which model?
The OPEN and CLOSE models represent two separate paths. They have different footprints which periodically may perform quite differently. Over time both models will hopefully show decent results, but it is not possible to predict or judge which of the two will turn out the best returns for a given period.
Which model to use will firstly depend on the objects one has available for trading:
If your account only can trade with end-of-day prices, the CLOSE model is the solution.
If you use QQQQ, which can be traded at any time during the day, or own a Rydex account with their 2x funds traded both in the morning and at close, it is up to each investor to judge based on available statistics and TimerTrac representations for relevant trading periods; Inspect and compare the shape and characteristics (growth, drawdowns, etc.) and decide which model and index vehicle you would be most comfortable with.
Always in the market
The aggressive models are always invested, aiming to catch minor and major moves up or down.
Suitability
Above average size drawdowns will occur due to the nature of methods that actively switch funds from one position to another .
Bare use of OPEN or CLOSE should be considered primarily by conscious investors who understand and accept the inherent volatility of the models, and who apply the signals to an allocated growth portion of total assets.
COMBI will soften the fluctuations and be a better choice for other investors who seek growth with less volatility.